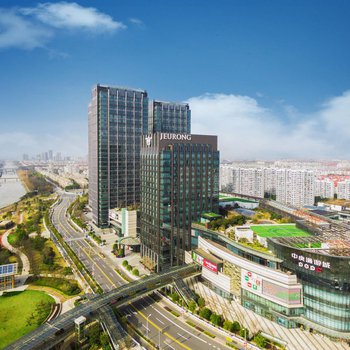 Located in Minhang district, Jeurong Hotel Shanghai is an upscale business hotel owned by the acclaimed Zhonggeng Group. With an exquisite environment complemented by a modern architecture style and an elegant design aesthetics, Jeurong Hotel Shanghai is set to become the new landmark in this international metropolis.
The hotel offers 282 well-appointed rooms including 42 Club Rooms and 13 Suites, 4 exquisite restaurants and bars, 2076 square meters of meeting space complemented with high tech facilities including 1,300 square meter pillarless grand ballroom, Spa, Fitness Center and Indoor Swimming Pool. The overall facilities are designed to pamper your senses throughout your stay, be it for leisure or business.
Whether seeking an ideal wedding indoor or outdoor venue, meeting space be it large or small, dining experiences or just a leisure getaway, look no further than Juerong Hotel Shanghai.